Throughout the year, Providence Foundation funds special projects that directly impact patient experience and care. These special project requests are identified by hospital leadership and brought before the Providence Foundation Executive Committee for funding. 
We're excited to share that the following 3 special requests were funded by Providence Foundation through our Area of Greatest Need Fund and the John F. Sheehy, Jr. Education Fund.
Our donors inspire our healthcare workers and make additional healthcare resources available to hundreds of patients and neighbors in the Central Texas community.  
NICU Centralized Monitoring Software
Ascension Providence has a Level II NICU for babies born premature, after 32 weeks. In early 2022, Ascension Providence expanded its neonatology program by adding five full-time neonatal nurse practitioners (NNP). A NNP is an advanced practice registered nurse who provides primary, acute, chronic, and critical care to newborns, infants, and toddlers through age two.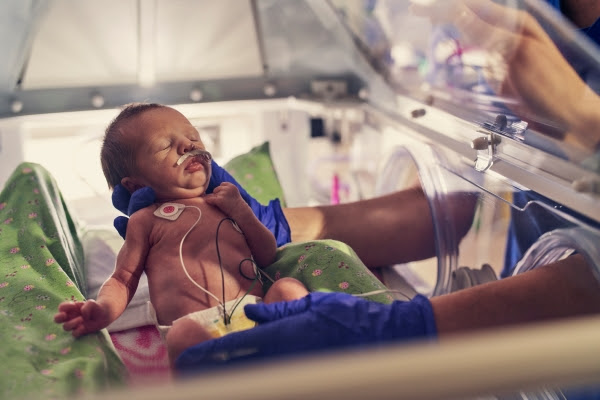 Ascension Providence's NNP team is supervised by board-certified neonatologists specially trained to care for premature and critically ill newborns 24 hours a day. (Read more here)
In July 2022, the Ascension Providence NICU Director submitted a special funding request for a NICU Centralized Monitoring Software that will provide the same surveillance capabilities as the Electronic Fetal Monitoring System (which is used before delivery) and a traditional telemetry system for newborns in the NICU.
This is important so that the surveillance screen can be visible from any bay in the NICU, which will allow the nurses to see any baby's monitoring status without leaving the bedside of another baby.
This system also offers powerful clinical decision support tools, early warning scoring and advanced algorithms to help identify babies in need early, prior to critical events, including technology that can help prioritize alarm protocols and workflows.
This system also allows NICU providers (NNPs and Neonatologists) to access the patient information they need to make informed clinical decisions via web and tablet access.
After reviewing this request, the Providence Foundation Executive Committee approved funding of $66,812.73 for the NICU Monitoring Software.
For more information about Ascension Providence's NICU or Women & Newborn's Center, click here.
Thankful Thursdays
In late 2021, the Providence Foundation Grant Review Committee asked hospital leadership what they could do right then that would make a positive impact on our caregivers at Ascension Providence, considering the stress of long hours and the COVID pandemic they have been going through over the past 2 years.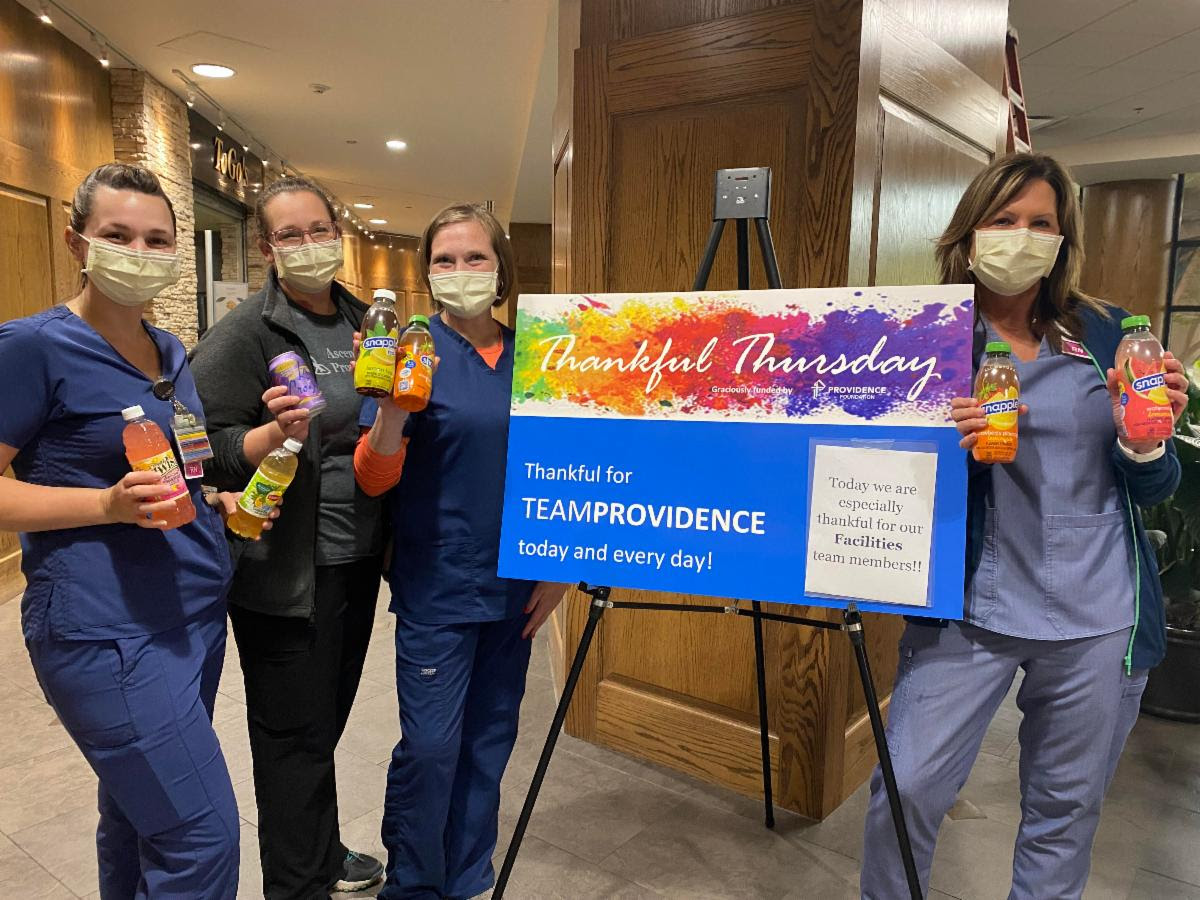 The idea of "Thankful Thursdays" was brought to the Providence Foundation from the Associate Experience team with a goal that every Thursday hospital leadership would give away fun treats – anything from nachos to cookies – to thank frontline associates. This would be a consistent way to show their appreciation every Thursday for the good work being done on the frontlines.
Research has found that one of the most effective ways to support well-being is by building a culture of gratitude and thankfulness. When associates at Ascension Providence experience gratitude at work, it helps to reduce their stress, build positive relationships, and increase their sense of meaning on the job. It also increases pride in their work thus improving direct and indirect patient care. The idea behind Thankful Thursday was designed to fuel the resiliency of associates and bring more joy and pride to the workplace.
Thankful Thursdays was unanimously approved by the Providence Foundation Executive Committee for $33,882.
In 2022, each Thursday associates have been thanked by hospital leadership for their amazing dedication and work through handing out fun, yummy treats.
Newborn Simulator
In March 2022, an important need was brought to the Providence Foundation for a Newborn Tory Full-Term Neonate Simulator Package for the Ascension Providence Education Department.
The Education Department has an is extremely important job of working with frontline healthcare workers to continue building their skill sets and level of expertise.
Educators had several adult simulators in the Ascension Providence Nursing Simulation Lab, but they did not have a simulator that could support education for Maternal/Newborn Units. The purpose of integrating simulation into the preparation and development of healthcare professionals is to improve the safety and quality of patient care in a safe environment. Simulation allows for "team training" to explore communication, decision-making, judgment, and leadership skills which improves outcomes for patients through experience, practice of skills, and debriefing on how to improve the nursing staff's response to real life situations.
The Providence Foundation Executive Committee approved this special project from the John F. Sheehy, Jr. Education Fund for a total of $31,740.28 to directly support our nurse educators and staff.