2023 Ascension Providence Nurse Scholarship Recipients
Ascension Providence is committed to providing quality patient care and helping our associates reach their career goals. This is why the John F. Sheehy, Jr. Education Fund was created- to support Ascension Providence's education plan of a multidisciplinary workforce with access to educational opportunities that further advance patient care for our community.
I am thrilled to share that this past spring, scholarship applications opened for the 2023 Ascension Texas Nurse Scholarship Program, and Ascension Providence had three nurses selected to receive $5,000 scholarships. It's because of generous donors like you that opportunities like these nurse scholarships are a reality.
Below are the Ascension Providence associates that received the scholarships this year. Thank you for your support in making this possible!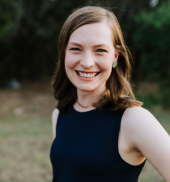 Audrey Patterson is a certified nurse midwife at Ascension Providence. She is currently pursuing a DNP at Frontier Nursing University.
"I would like to express my sincere gratitude for your generous donation to the scholarship which will fund my entire fall term. It was truly an answer to prayer and a burden lifted!
I am entering a doctorate of nursing practice (DNP) program this October, where I am hoping to expand my knowledge and skill set to positively impact my current patients and teach future nurses at the university level and beyond. Your financial gift means so much to me and I feel that its purpose extends beyond my own personal and professional goals. I believe that your tangible support will benefit the lives of so many women and their families here in our central Texas community.
Thank you for your kindness and support. I feel humbled and honored to be receiving this scholarship."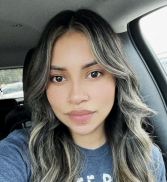 Araceli Roman is a registered nurse at Ascension Providence. She is currently pursuing a BSN at Texas Tech University.
"I would like to express my deepest gratitude for the 2023 Ascension Texas Nursing Scholarship that I was awarded. I am extremely honored and appreciative to have been chosen as a recipient.
Receiving this scholarship has been a significant turning point in my educational journey, as it has provided me with the financial support necessary to pursue my Bachelor's degree in nursing. I am delighted to inform you that I have successfully embarked upon this program and am making steady progress towards my goal of graduating next year.
This scholarship has not only assisted me in gaining access to quality education but has also opened up new avenues for personal and professional growth. With my degree in nursing, I will be equipped to advance my career and explore diverse opportunities within the healthcare field. I am excited about the prospects of making a meaningful impact on the lives of individuals and contributing to the betterment of society as a whole.
As a full-time working mom, my aspirations extend beyond my personal growth. I am determined to set an example for my baby and be a role model by demonstrating the importance of education, hard work, and perseverance. By pursuing my dreams and bettering myself, I aim to create a brighter future for my child and instill within him the values of dedication and resilience.
Your generosity and belief in my potential have truly touched my heart. This scholarship has not only alleviated my financial burden but has also provided me with the encouragement and motivation to pursue my dreams wholeheartedly. I will forever be grateful for this incredible opportunity that you have bestowed upon me.
Once again, thank you from the depths of my heart for your kindness, support, and investment in my educational journey. Your unwavering commitment to empowering aspiring nurses like myself is commendable and truly inspiring."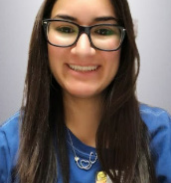 Eidel Adams is a registered nurse at Ascension Providence. She is currently pursuing a MSN at Western Governors University with plans to become a family nurse practitioner.
"I would like to thank you personally from the bottom of my heart for your gracious donation to make this scholarship possible. Through your generosity, I am able to pursue my dream of becoming a Family Nurse Practitioner."