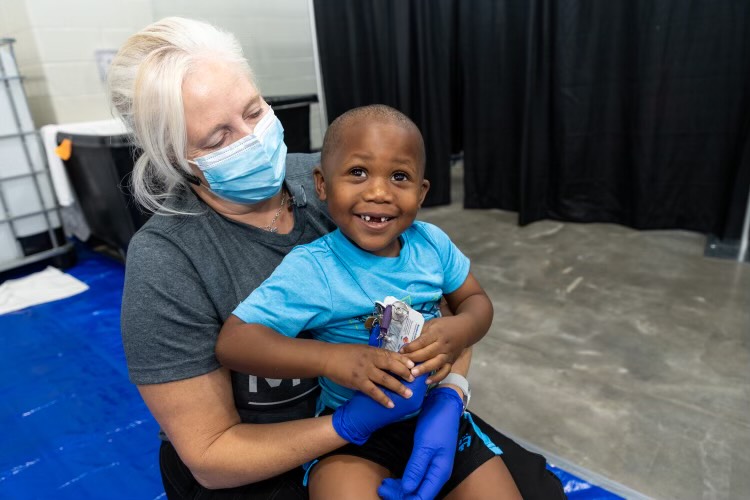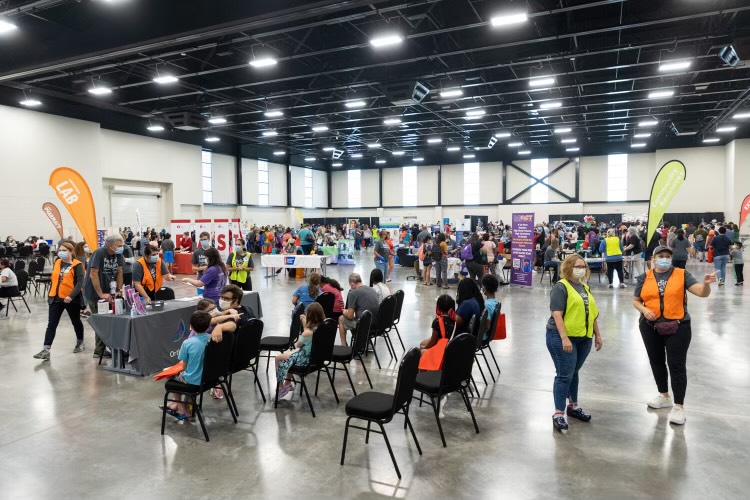 Ascension Providence hosted Medical Mission at Home, a free healthcare clinic at The BASE, on Saturday, August 13, from 8 a.m. to 3 p.m. Ascension Medical Mission at Home is part of Ascension's national commitment to reach individuals who are uninsured or underinsured and need access to health care services.
Lack of health insurance is a significant problem in McLennan County, with an estimated uninsured rate of 18 percent by the U.S. Census Bureau. "Many individuals in McLennan County are uninsured or underinsured and struggle to find access to affordable healthcare. Ascension Providence is committed to providing healthcare to all, with special attention to those who are struggling. Medical Mission at Home is designed to help our neighbors in need," said Philip Patterson, president of Ascension Providence. "Medical Mission at Home is a visible demonstration of Ascension Providence living out our mission as a faith-based healthcare system."
This Medical Mission at Home had a significant impact!
The free healthcare clinic provided care for more than 1,300 people. Of the care provided, Ascension Providence was able to provide 112 sports physicals, 43 mammograms, 150 vouchers for eye exams and glasses, provided glucose checks and diabetes education, and filled many prescriptions. Additionally, Ascension Providence volunteers washed hundreds of feet and gave out more than 1,000 pairs of socks and over 100 pairs of shoes.
Nearly 30 other community partners were on site to offer resources, including Waco Family Medicine Dental, HOT Workforce Solutions, Mission Waco, Caritas, Salvation Army, Waco PD and many others. Waco Family Medicine Dental scheduled 111 appointments to receive  extractions, fillings and/or cleanings. Waco PD handed out 1,500 backpacks filled with school supplies, Carter BloodCare collected 12 units of blood (half of these being first time donors), Caritas handed out over 900 bags of food, 10 liver scans for non-alcoholic fatty liver disease were performed by Impact Research Institute, and the Waco-McLennan County Public Health District did hundreds of childhood immunizations and vaccines.
Thank you to our incredible community partners and donors who helped to make this event possible!
Donors for Medical Mission at Home include:
Cooper Foundation 
Waco Foundation 
Bubba's 33 
HEB
PCA 
Ross and Denise Kammlah
Ascension Providence associates through the We Give to Give Associate Giving Campaign