Thanks to the generosity of donors like you, the Providence Foundation is able to provide supplemental funding for the Ascension Providence hospital and clinics through a myriad of ways, including the Providence Foundation grant cycles held twice a year, once in the spring and once in the fall.
This spring, the Providence Foundation Grant Review Committee was very pleased to be able to award grants for 9 pieces of equipment/technology to 6 different departments and one clinic, totaling $117,428.35!
Our departments and clinic that received grant funding are incredibly grateful for the commitment of our amazing donors to enhance the care that is provided at Ascension Providence – directly impacting the health and well-being of our family, friends, neighbors, and the many other people that call Greater Waco "home."
We invite you to review the items below that were funded during the Spring 2022 Providence Foundation Grant Ceremony and the incredible impact they will have on the care that patients receive at Ascension Providence.
EEG Camera and Software
This new camera software will create video of an EEG procedure versus relying on raw digital data and/or technician notes, enabling physicians to review the entire procedure when complete. This is especially useful if, for example, a patient were to have a seizure during their EEG, the physician can see what led up to the seizure, what occurred during the seizure, and how the patient reacted after the seizure, all resulting in better diagnosis for the patient.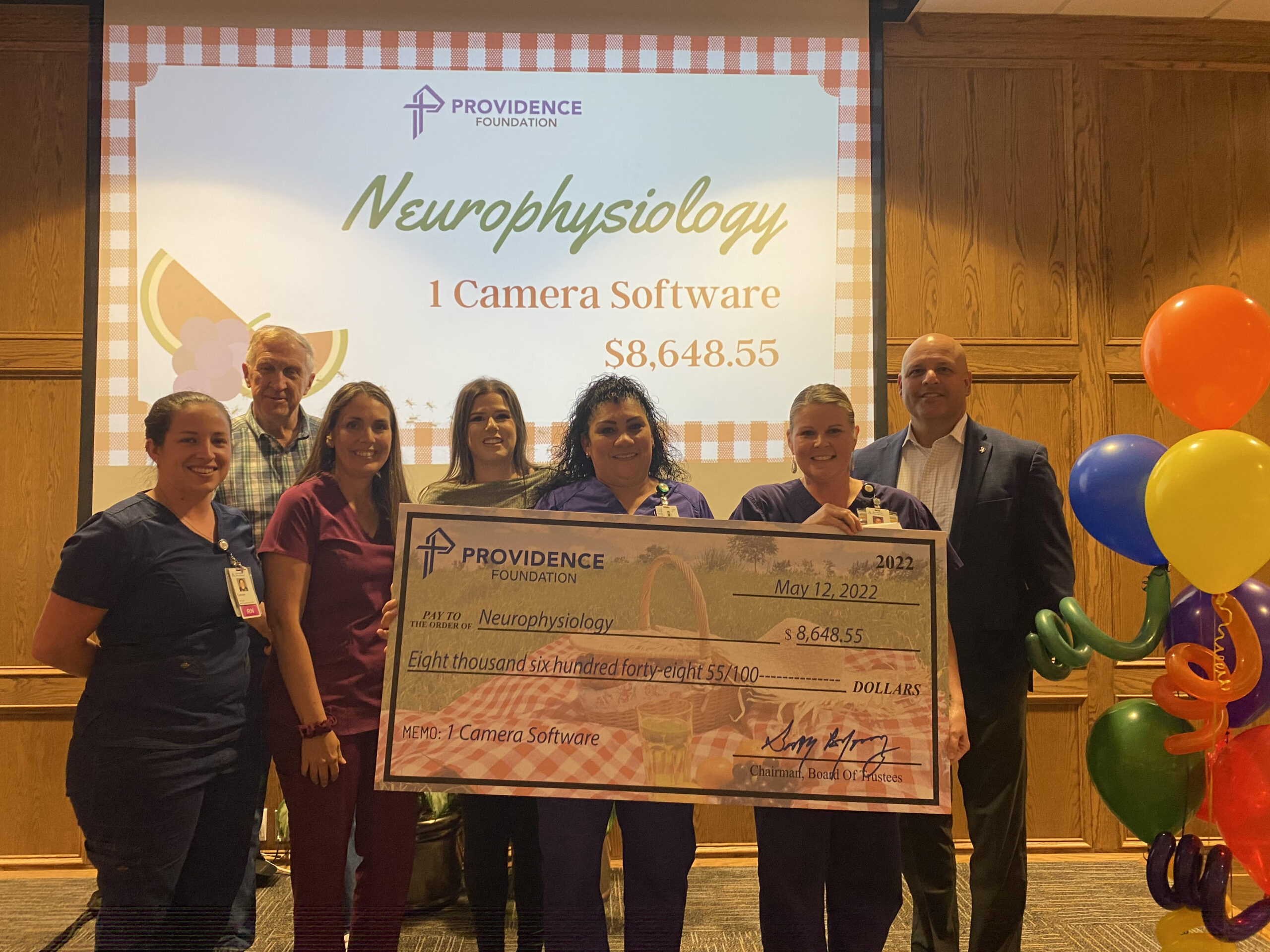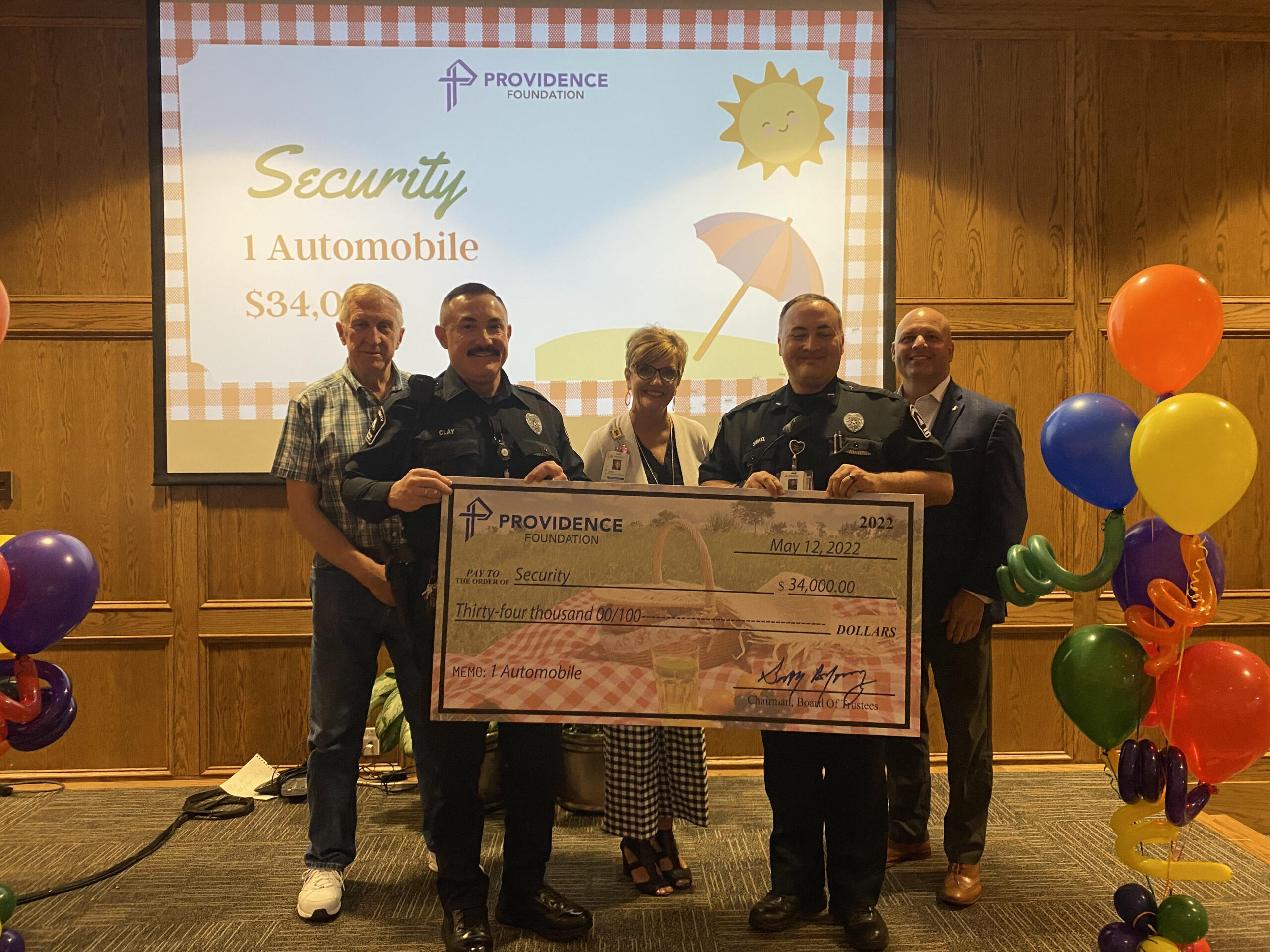 Ford Escape Automobile
This new vehicle will provide our Security department a newer, more secure and comfortable way of patrolling the hospital grounds. In addition, it will allow them to safely and comfortably transport patients between DePaul, Ascension's psychiatric facility, and Ascension Providence. Security is vital for the safety of our patients, and this vehicle will help our Security team efficiently do their job.
2- Force Triad 10 Generator
Our surgery team currently uses 4 – Force Triad Electrosurgical Generators, and these 2 newer generators will provide enhanced software capabilities. The newer generators will optimize the clinical capabilities of our associates and surgeons so that we can provide our patients with the best equipment to provide the safest surgical care. In addition, they will allow for more surgical procedures to be performed due to quicker performance time.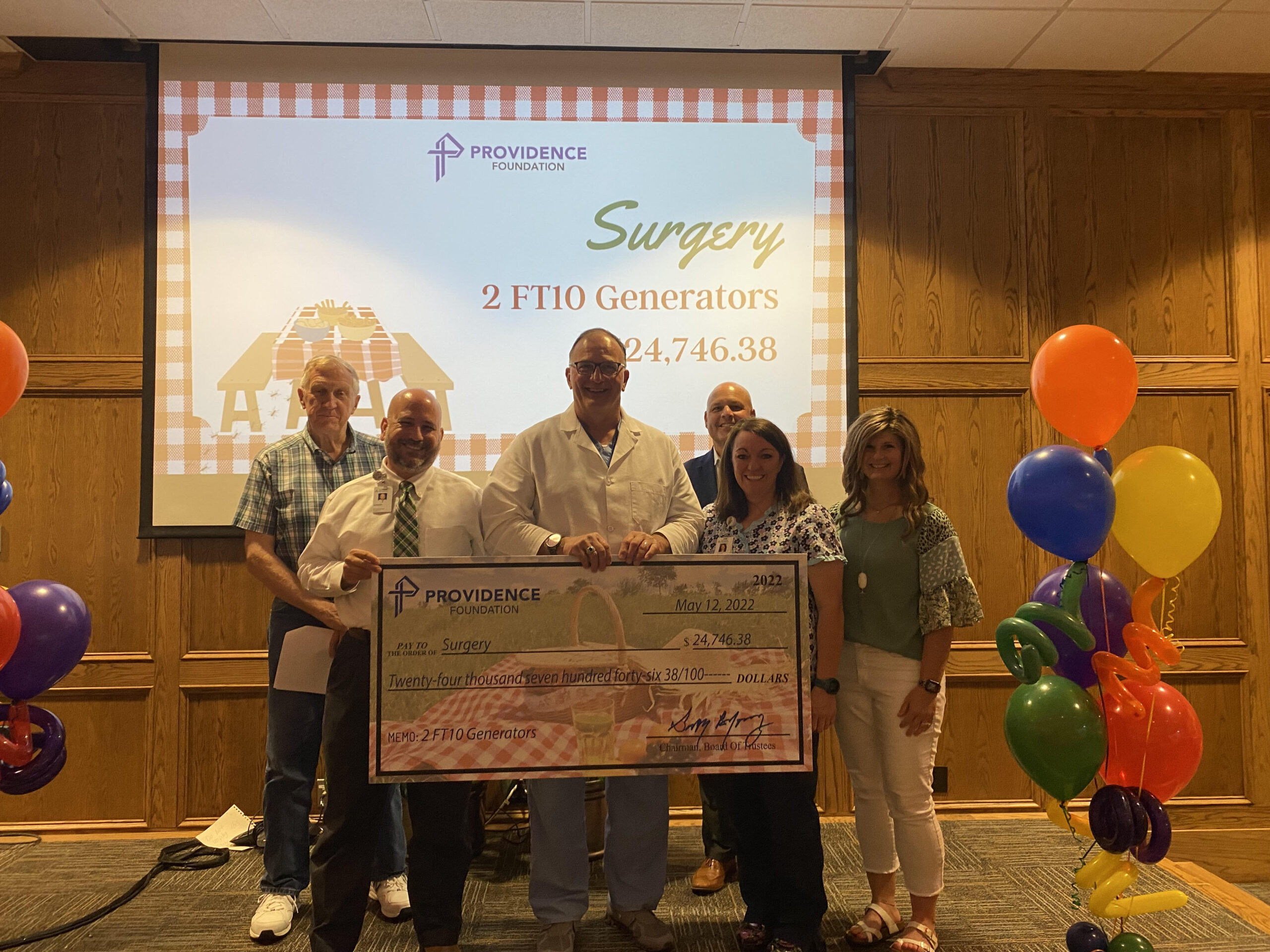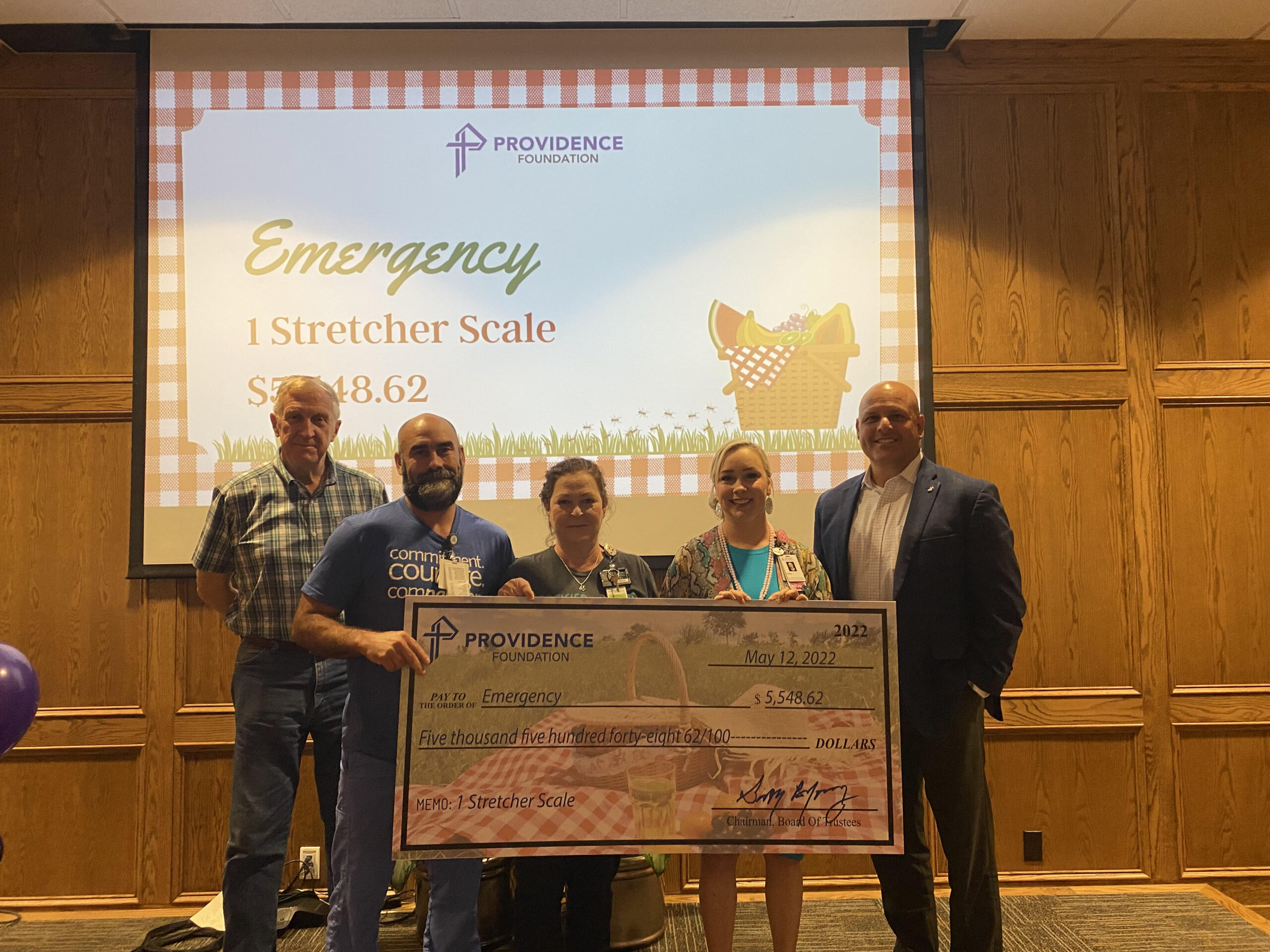 Digital Stretcher Scale
In the case of stroke, as with many health related emergencies, time is of the essence. Often medication administered quickly can vastly reduce permanent damage to the patient. In order to administer the correct dosage, accurate weight of the patient must be taken. If a patient is unable to sit in a chair scale or stand on the standing scale, Emergency staff cannot get an accurate weight and may not be able to administer life-saving medications. The digital stretcher scale eliminates this problem as the patient can be accurately weighed on the stretcher.
Bladder Scanner
A new bladder scanner for the ICU department will assist in preventing unnecessary catheterizations for patients because they will be able to determine the amount of fluid in patient's bladders with this piece of equipment. This will improve patient outcomes by assisting in prevention of catheter associated urinary tract infections and increase nurse efficiency.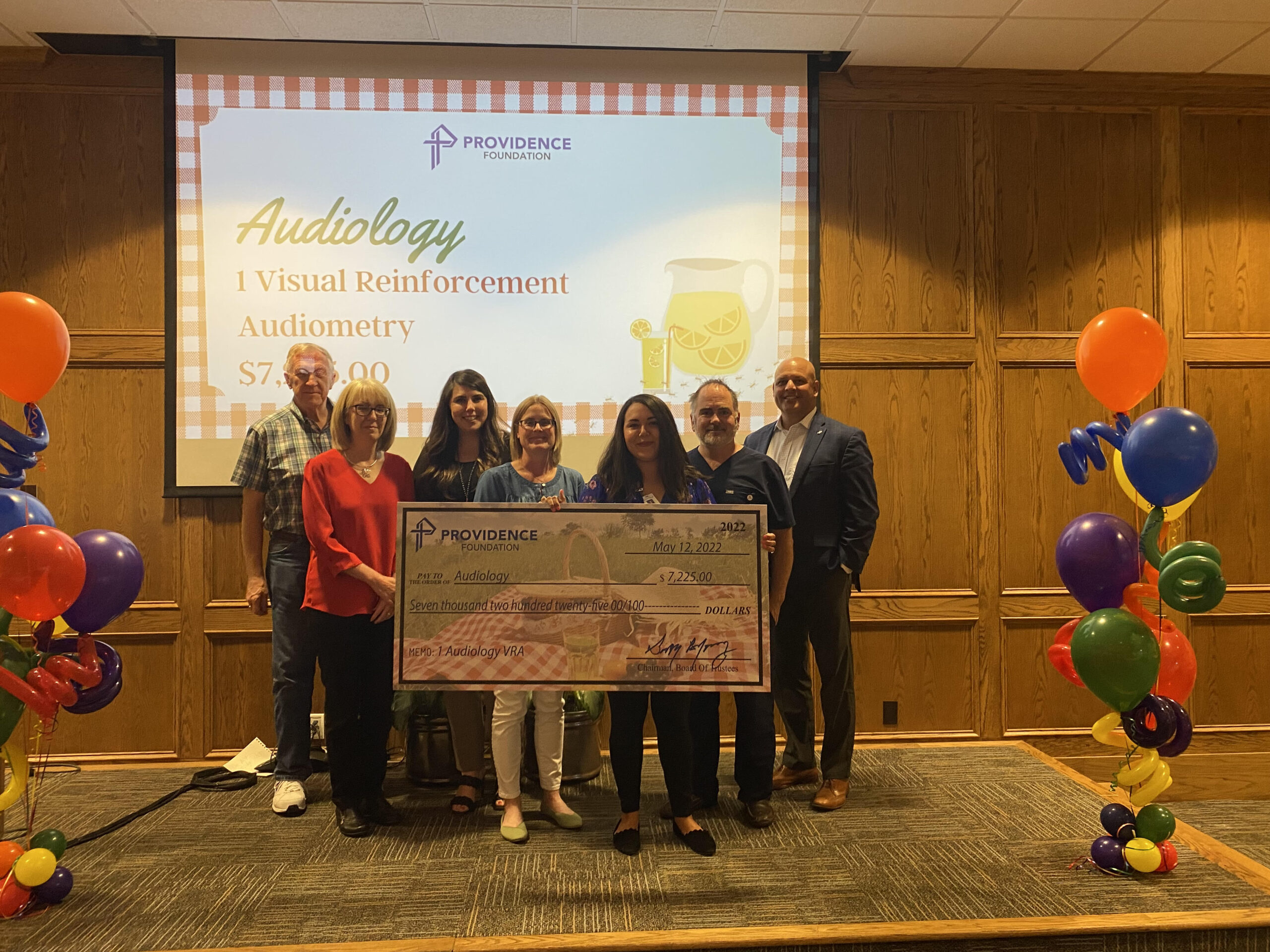 Visual Reinforcement Audiometry (VRA)
VRA is an important part of pediatric assessment. When evaluating the auditory function of children, a variety of techniques should be implemented, including behavioral assessment that, before this grant, we were unable to provide for children ages 5 months to 3 years. VRA allows the AMG Providence Ear, Nose & Throat Clinic to enhance their testing methods to provide better hearing assessment for young children or those with developmental limitations.
2 Glidescopes
2 glidescopes were awarded to Anesthesia. These glidescopes are used when intubating patients and have a 15-inch screen that allows anesthesiologists to directly view and secure the airway for rapid intubation. All current glidescopes are shared between 5 departments (surgery, cath lab, GI, labor and delivery and radiology). Having a higher inventory enables quicker stabilization of patients, thus enhancing patient care.