Through We Give to Give you give important funding to a variety of programs that support our patients, their families and your coworkers. Here is the full list of funds you can support, and the impact of each fund. If you have questions or need additional information please contact us.
Return to WeGiveToGive.org here.
Providence's Area of Greatest Need (Here For You Campaign)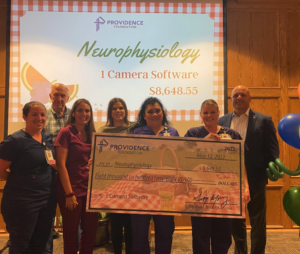 This fund honors the legacy of the Daughters of Charity since Providence's inception in 1905 when the Daughters met the needs of our community by opening Providence, Waco's first hospital. This Fund's goal is to continue to meet Providence's greatest needs. This fund is allocated via the Providence Foundation's spring and fall grant cycles and through special grant funding. On average, Providence Foundation awards over $300,000 each year to departments and clinics of Ascension Providence to support advanced technology and equipment to provide unexpected comforts and the best care possible to our patients and community.
Click the links below to see your impact:
Breast Health "Pink Partners" Fund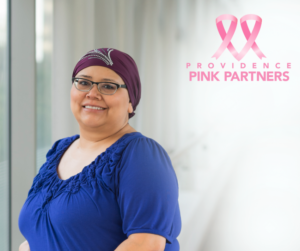 1 in 8 women will be diagnosed with breast cancer in their lifetime, and it's vital for breast cancer to be diagnosed early for better patient outcomes. Donations to the Pink Partners Fund will be used to provide mammograms and follow up biopsies at the Ascension Providence Breast Health Center for uninsured and underinsured women in Central Texas, to ensure they have access to this life-saving exam.
Impact:
2023 as of March
# of patients served 66
# of cancers detected 2
2022
# of patients served 269
# of cancers detected 3
Patient Comments:
"I am very happy that a program like Pink Partners is available to help women like me. God bless you in many ways!"
"I have already delayed some time for my mammogram due to financial restraints. I am very grateful this help is available to women in this area."
"I haven't taken a breast exam in close to 3 years because I haven't had the money and my job doesn't offer health insurance for such matters, so I am very grateful for Pink Partners."
"I thank the Pink Partners Program for helping me. Without y'all, I would not have been able to have my very first mammogram. Thank you! Thank you! Thank you!"
Medical Mission at Home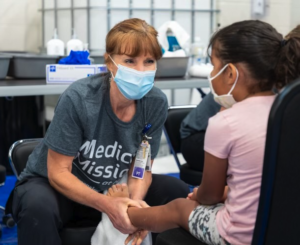 This fund supports Ascension Providence's Medical Mission at Home, a one-day free healthcare event, organized and implemented by volunteers, that will provide individuals and families in need with access to primary medical care, health screenings, education, and access to community resources. Access to affordable healthcare remains a challenge for many, and Medical Mission at Home is part of Ascension Providence's national commitment to reach individuals who are uninsured and need better access to healthcare services. It's about more than one day of free healthcare- this event also helps connect those who struggle medically and/or financially with long-term medical homes and insurances.
Ascension Providence hosted it's fourth Medical Mission at Home on Saturday, August 13, 2023. The free healthcare clinic provided care for more than 1,300 people. Of the care provided, Ascension Providence was able to provide 112 sports physicals, 43 mammograms, 150 vouchers for eye exams and glasses, provided glucose checks and diabetes education, and filled many prescriptions. Additionally, Ascension Providence volunteers washed hundreds of feet and gave out more than 1,000 pairs of socks and over 100 pairs of shoes.
Nearly 30 other community partners were on site to offer resources, including Waco Family Medicine Dental, HOT Workforce Solutions, Mission Waco, Caritas, Salvation Army, Waco PD and many others. Waco Family Medicine Dental scheduled 111 appointments to receive extractions, fillings and/or cleanings. Waco PD handed out 1,500 backpacks filled with school supplies, Carter BloodCare collected 12 units of blood (half of these being first time donors), Caritas handed out over 900 bags of food, 10 liver scans for non-alcoholic fatty liver disease were performed by Impact Research Institute, and the Waco-McLennan County Public Health District did hundreds of childhood immunizations and vaccines.
John F. Sheehy, Jr. Education Fund
Providing comprehensive, multidisciplinary educational opportunities is vital to providing quality care to all patients. The Ascension Providence fund will support a multidisciplinary education plan in which Providence Foundation will provide annual educational funding for all eligible nurses, clinical staff and non-clinical associates who wish to provide direct support to nurses. This fund will also support clinical staff with annual tuition reimbursement, annual travel to national conferences, annual CNE educational symposiums and additional off-cycle critical capital funding needed to better support our patients. This fund is named after the late John F. Sheehy, Jr., co-founder of Providence Foundation and long-time Providence supporter.
In spring 2022, scholarship applications opened for all Ascension Texas associates pursuing a nursing degree, and Ascension Providence had three nurses selected to receive $5,000 scholarships through the John F. Sheehy, Jr. Education Fund. Additionally, in 2022, this fund purchased a newborn simulator for the Education Department totaling $31,740.28. Simulation allows for "team training" to explore communication, decision-making, judgment, and leadership skills which improves outcomes for patients through experience, practice of skills, and debriefing on how to improve the nursing staff's response to real life situations.
Below are the Ascension Providence associates that received the 2022 scholarships: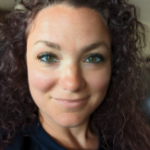 Ashlen Perkins is pursuing a MSN degree from Chamberlain University College of Nursing.
"I would like to take this opportunity to thank the Ascension Texas Nurse Scholarship for providing me with the scholarship funds for the remaining year of school. I have been in school, it feels like, my entire life. I have taken every step in the medical ladder from starting in CNA school when I was 17 years old, medication administration aide, licensed vocational nurse, associates in nursing, then bachelors, and moving all the way to my current degree of Master's in nursing with a specialty tract of Adult-Gerontology Acute Care Nurse Practitioner which I will finish in December of this year… Thank you so much, again, for your generosity and support in my education and professional journey."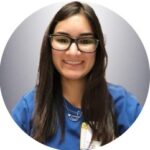 Eidel Adams is pursuing a MSN degree from Western Governors University.
"My family and I want to thank you from the bottom of our hearts for such a generous gift you have blessed me with! Being a nurse practitioner has been a dream of mine since I was a little girl and it's people like you that make things like this possible. I wanted you to know you have made a great impact in my educational career!"
Amber Russell is pursuing a BSN degree from Navarro College.
"When I started working at Ascension Providence, I had no experience in healthcare, but I knew I wanted to make a difference in people's lives even if it was just one person. There are days that I leave so tired and exhausted, but I know that even though I might be physically and mentally tired, I have at least made a patient smile, feel a little more comfortable and know that I have made an impact. I have always had a dream to be in nursing and working at Ascension Providence has given me the assurance that I needed to make this life changing decision to go back to school to become a nurse… Thank you again for the thoughtfulness and the gracious donation."
Ascension Living Long Term Care Endowment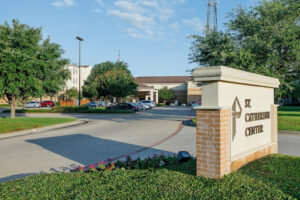 Donations will be placed in a special fund for long-term care facility needs. Donations to this fund are invested, and the earnings are used for Ascension Living: Providence Village's greatest needs. This fund is administered through the Foundation Office.
In 2022, through this Endowment, Providence Foundation funded a driveway and sidewalk expansion and new patio furnishing.
The driveway expansion is important because when cars enter the main entrance for Providence Village located off American Plaza Drive or via HWY 6 service road, there is no way to completely drive around the community. The inability to drive completely around Providence Village's campus has in the past caused emergency response delays and is extremely frustrating for others. The sidewalk also did not previously encircle the Providence Village campus, and over time, 33 sections of concrete had settled causing tripping hazards to those who walked on the previous sidewalk, and it also made it impossible to use for those in wheelchairs. With the repaired and extended sidewalk, residents and others now have a safe sidewalk space to exercise outside. Additionally, Providence Village inpatient therapy patients (and residents) are being encouraged to increase their endurance by walking the sidewalks during nice weather as an alternative to walking in hallways. Associates also utilize this space when they are on break and want to exercise. The new patio furnishings replaced patio furniture that was original to the opening of Providence Village dating back to 2003. The new patio furniture is made of material that doesn't absorb the heat and withstands drastic changes in weather and temperature and is specifically designed with senior citizens in mind, which is an upgrade compared to the previous furnishings. The refreshing of Providence Village patios encourages residents and associates to use the patios more frequently, which can include many health benefits to be in fresh air and sunshine.
 Agape Fund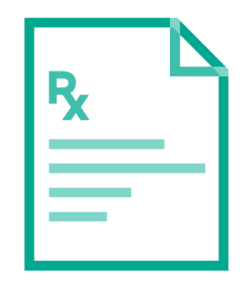 Donations are used to provide assistance to patients to ensure holistic care and that their healing process continues even after they leave our care. The Agape Fund provides prescription medications to patients who require medication for home therapy and who cannot obtain their medications due to financial reasons. Other services and items that are provided that patients may need include transportation (bus fare, Greyhound fare, Lyft, etc.), meal tickets, and clothing. Added in 2022, this fund now also provides local hotel stays for parents with newborns receiving care in our Neonatal Intensive Care Unit (NICU), when the parents are unable to readily travel between the hospital and their home. Donations will be used to provide these services to patients being discharged from the Hospital, Emergency Room or DePaul Center. This Fund does not cover direct hospital costs, medical equipment or ambulance services.
Calendar Year 2022 Impact:
Provided over 1,000 prescriptions/medical supplies totaling over $25,000
Served over 400 patients
Providence Foundation Associate Hardship Support Program
This fund was created during the start of the COVID-19 pandemic to help associates facing financial hardships to meet emergent needs such as rent, mortgage, utilities, medical expenses, expenses related to the death of an immediate family member, urgent auto repairs (excludes wear and tear), furnace/sewer repairs, air conditioning & water heater repairs and other unexpected needs. This fund is a no pay back financial assistance program that directly supports associates in need who have been employed for at least 90 days (working at least 24 hours/week). This fund supports all facilities across the ministry and is administered through the Providence Foundation office.
Calendar Year 2022 Impact:
Over $14,000 gifted
15 associates served
 Daughters of Charity Employee Relief Fund
At Ascension Providence, we understand that in order to care for others, we must first make sure our Ascension Providence associates' needs are met. This fund is an interest free pay-back loan program that directly supports associates in need who are in good standing and have been employed for at least a year. This fund supports all facilities across the ministry and is administered through the Administration Office.
Calendar Year 2022 Impact:
$244,520 loaned interest free
397 associates served
ASCENSION PROVIDENCE ASSOCIATES
Contact Us
If you have any questions about We Give To Give please contact us.
Paige Corley
[email protected]
Grants funded in Spring 2021 grant ceremony:
| | | |
| --- | --- | --- |
| ITEM | DEPARTMENT / FACILITY | Total Granted |
| 1 Compartment Pressure Monitoring System | Trauma | $6,545.00 |
| 1 GlideScope Core | Respiratory |  $15,087.90 |
| 2 V60 BIPAP | Respiratory | $24,931.60 |
| 1 APBHC Bone Densitometry | Ascension Providence Breast Health Center | $56,405.00 |
| 3 Novii Fetal Monitoring System | Women & Newborn's Center | $11,331.40 |
| 4 PIMC Exam Tables | Prov. Internal Medicine | $21,007.71 |
|  2 Procedure Chairs | Prov. Infectious Disease | $14,713.00 |
| 1 Hologic Fluent Hysteroscopy System | Surgery | $25,240.05 |
| 1 PACU Bladder Scanner | PACU | $9,124.00 |
| 1 Verathon GlideScope | Surgery | $13,977.00 |
Grants funded in Fall 2021 grant ceremony:
| | | |
| --- | --- | --- |
| ITEM | DEPARTMENT/ FACILITY | TOTAL GRANTED |
| Portable X-Ray Machine | Radiology | $134,728.00 |
|  3 Bladder Scanners |  4th Floor | $27,372.00 |
|  Waiting Room Chairs | Emergency | $43,344.70 |
| 1 Site Rite Ultrasound |  Renal Unit | $26,615.00 |
|  4 Stretchers |  GI Lab | $17,399.96 |