New Name. Same Mission.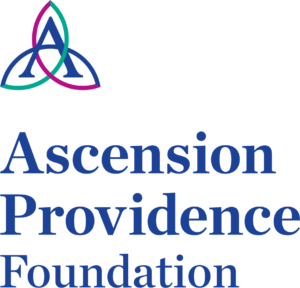 We are excited to share that we have recently completed the process to officially align our name and logo to reflect the Ascension Providence hospital that we serve.
Over the years, Ascension Providence hospital has updated its branding and name to incorporate the unified Ascension brand across our Texas ministry. As the Foundation that supports Ascension Providence, we felt it was time to align our Foundation name and logo to more accurately reflect the hospital we serve. Moving forward, the Providence Foundation will now be the Ascension Providence Foundation.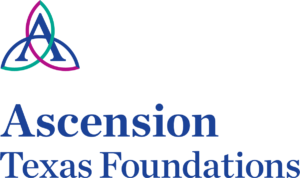 In addition to this, we are also excited that we now have an aligned Ascension Texas Foundations' logo. The Ascension Texas Foundations encompass Dell Children's Foundation, Ascension Providence Foundation, Ascension Seton Foundation, Ascension Seton Hays Foundation, and Ascension Seton Williamson Foundation. These five foundations that make up the Ascension Texas Foundations support 15 Ascension Texas hospital campuses throughout Central Texas. All funds raised through our Ascension Texas Foundations continue to stay local to the communities that they serve.
We believe this will be a positive change for our Foundation, but we do understand that you may have questions. We want to reassure you that this does not change how our Foundation will raise funds in support of our ministry, projects, and programs. As always, all funds raised in Waco will stay in Waco.
We hope this alignment will make it easier for us to engage new donors who are able to more readily recognize our new name in association with Ascension Providence or the care they or a loved one have received.
Being a part of the nationwide Ascension system has been extremely beneficial for our community. Ascension has invested heavily in our local system to ensure we can expand to meet the needs of our growing community. While we collaborate nationally, we serve locally. Donors in our community are the lifeblood of our healing ministry and local donations will always support the people and families in our community.
We appreciate your continued support. Please let us know if you have questions or concerns.